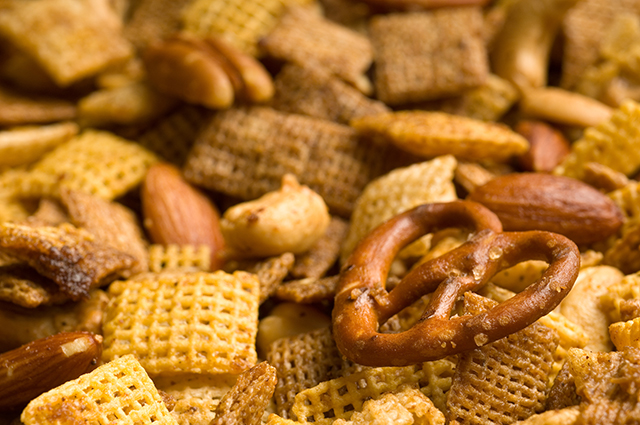 Looking for a fun snack for your next holiday party? Try this slow cooker chex mix.
Ingredients
3 cups each of corn, rice, and wheat Chex cereal
1 cup toasted O's cereal (Cheerios)
1-2 cups pretzels
1-2 cup nuts
4 T butter
2 T Worcestershire sauce
1 ½ tsp seasoned salt
¾ tsp garlic powder
½ tsp onion powder
Directions:
Melt butter and mix in Worcestershire, onion powder, garlic powder, and seasoned salt. Stir to combine.
Add in rest of ingredients and stir well to coat.
Turn slow cooker down to Low.
Cook on Low for 2-3 hours, stirring every 45 minutes so the bottom ingredients don't burn. Towards the end I stir every 15-20 minutes.
Once the chex mix is nice and toasty brown, dump out on parchment paper or cookie sheet to cool. Store in a sealed bag or covered container.