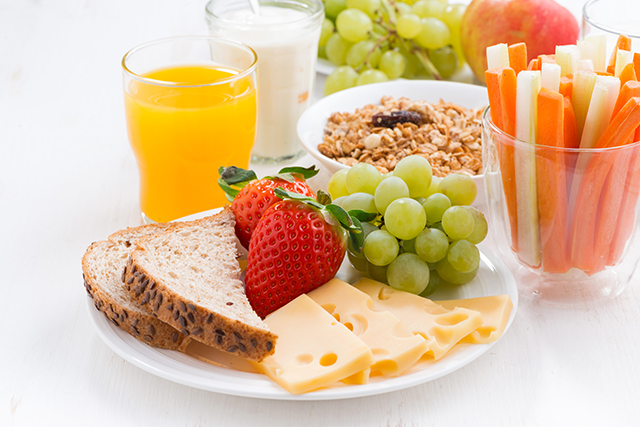 This is a popular time of year with taking off on spring break and enjoying a little time away from the everyday hustle and bustle. Whether a trip to the beach, Grandma's house, or simply relaxing in the comfort of your own home, daily routine during vacation often goes by the wayside.
Most often, healthy eating and exercise habits are the first to take a back seat and often times a change in eating and exercise habits bring feelings of guilt, especially when one wants to enjoy the different foods while traveling or have a slice of Grandma's homemade apple pie. Have no fear, follow a few simple tips to enjoy that much needed vacation without the guilt and feel footloose and fancy free!
1. Allow for one treat per day – it is important to not feel deprived of favorite foods; remember moderation is key.
2. Take a walk – whether to the local library or a mountain hike, vacations are a time to explore, so lace up!
3. Watch portions – restaurants often serve portions too large for one person, so order a half portion or share with others.
4. Aim for five a day – include five vegetables and fruits per day for fiber; it provides a feeling of fullness and satisfaction during a meal.
5. Eat when hungry and stop when full – go slowly and pay attention to our body's physical cues.
We can all get more out of our vacations with these few tips, which will make it more healthy and enjoyable. So, relax, unwind, and spend your time without feelings of guilt on the mind!