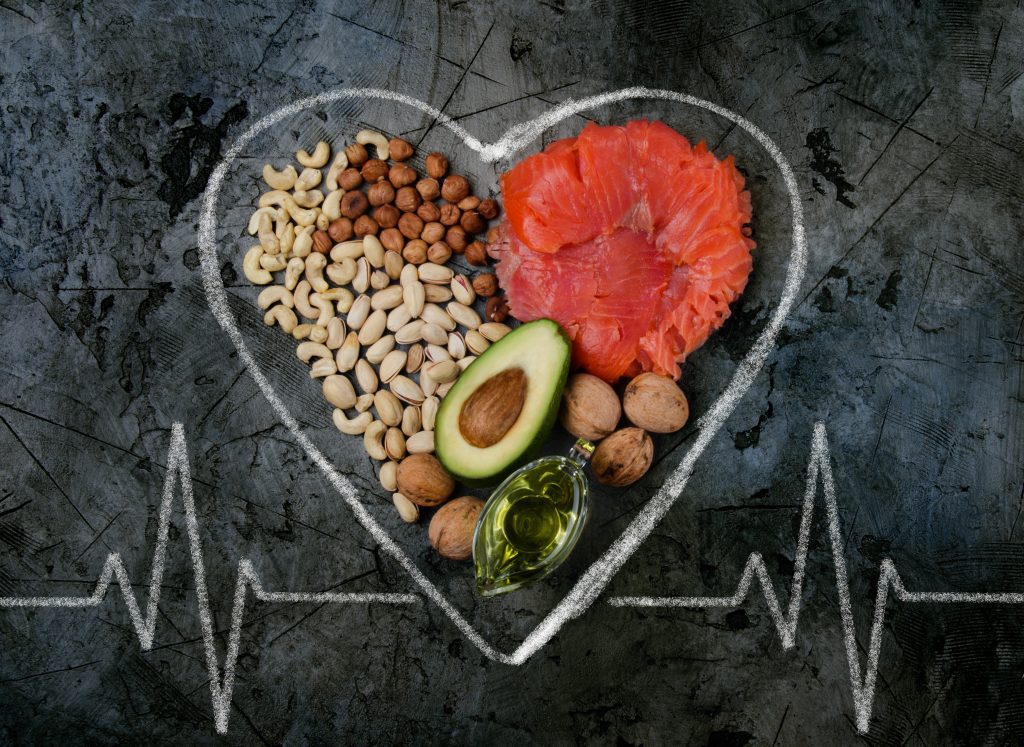 Drink coffee every day. WAIT! Don't drink coffee EVER! Use olive oil. WAIT! Olive oil might kill you! It's overwhelming how quickly nutritional research changes, isn't it? Based on actual research, here's what's believable — and what's not — regarding some familiar claims about heart health.
Nuts are good for your heart – TRUE! 
Nuts lower LDL cholesterol levels, decrease inflammation in arteries. About a handful a day is enough to reap health benefits.
Oats lower cholesterol – TRUE !
Aim for 1.5 cups of cooked oatmeal, three cups of instant oatmeal or three cups of Cheerios. Unfortunately, oatmeal cookies don't count.
Fish oil protects your heart – TRUE !
The American Heart Association recommendation is that you eat oily fish at least 2x/week. People with heart disease are advised to get twice as much, or take a supplement of 1,000 milligrams per day of EPA and DHA combined.
Eggs cause heart disease – FALSE!
Even though egg yolks are high in cholesterol, most of our cholesterol is made by the liver, which ramps up production when we eat saturated and trans fats. But cholesterol from food appears to have little impact on most people's cholesterol levels.
Olive oil is the most healthful oil – FALSE!
Which oils are better is unclear. Some research suggests that polyunsaturated fats may have an edge when it comes to lowering LDL cholesterol, while monounsaturated fats may result in higher HDL cholesterol. Other oils, such as canola, may be just as healthful as olive oil, possibly more so. The best tip is to use everything in moderation!
Coffee is bad – FALSE!
One possible reason for the apparent benefits is that coffee is rich in antioxidants.
Margarine is better than butter – HALF TRUE!
The big loser in most studies is stick margarine, which fared worse than butter. Semiliquid margarine, on the other hand, proved to have a more beneficial effect on cholesterol levels than butter. Margarine isn't exactly a health food. Nor is butter. Your best bet is to minimize your use of both margarine and butter, going instead with healthful vegetable oils whenever possible.
Chocolate is good for your heart – HALF TRUE!
Higher levels of cocoa in chocolate have been found in research to decrease rates of heart attacks and stroke. Look for products that list cocoa as the first ingredient and not sugar, to control calories and portion sizes. . Generally, dark chocolate is higher than milk chocolate in flavanols, which are great for heart health.
If you need help developing a diet that works for your heart AND your life, contact the SBL Weight Management Team. We're here to help! Call us at (217) 238-4774, email us at weightmanagement@sblhs.org, or find us online at https://www.sarahbush.org/weightmanagement/
Double Chocolate Oatmeal Cookies
1
cup packed brown sugar
1/2
cup margarine or butter, softened
3/4
cup Yoplait® 99% Fat Free creamy vanilla yogurt (from 2-lb container)
1
egg or 1/4 cup fat-free egg product
1
teaspoon vanilla
1/3
cup unsweetened baking cocoa
2/3
cup Gold Medal® all-purpose flour
2/3
cup Gold Medal® whole wheat flour
1/2
teaspoon baking soda
1/4
teaspoon salt
3
cups old-fashioned or quick-cooking oats
1/3
cup miniature semisweet chocolate chips or white chocolate chips
Heat oven to 350ºF. In large bowl, mix sugar, butter, yogurt, egg and vanilla. Stir in remaining ingredients. Drop dough by rounded tablespoonfuls about 2 inches apart onto ungreased cookie sheet.
Bake 11 to 13 minutes or until almost no indentation remains when touched. Immediately remove from cookie sheet.
Nutritional Information
1 Cookie: Calories 110 (Calories from Fat 35); Total Fat 3 1/2g (Saturated Fat 1g, Trans Fat 1g); Cholesterol 5mg; Sodium 105mg; Total Carbohydrate 16g (Dietary Fiber 1g, Sugars 8g); Protein 2g