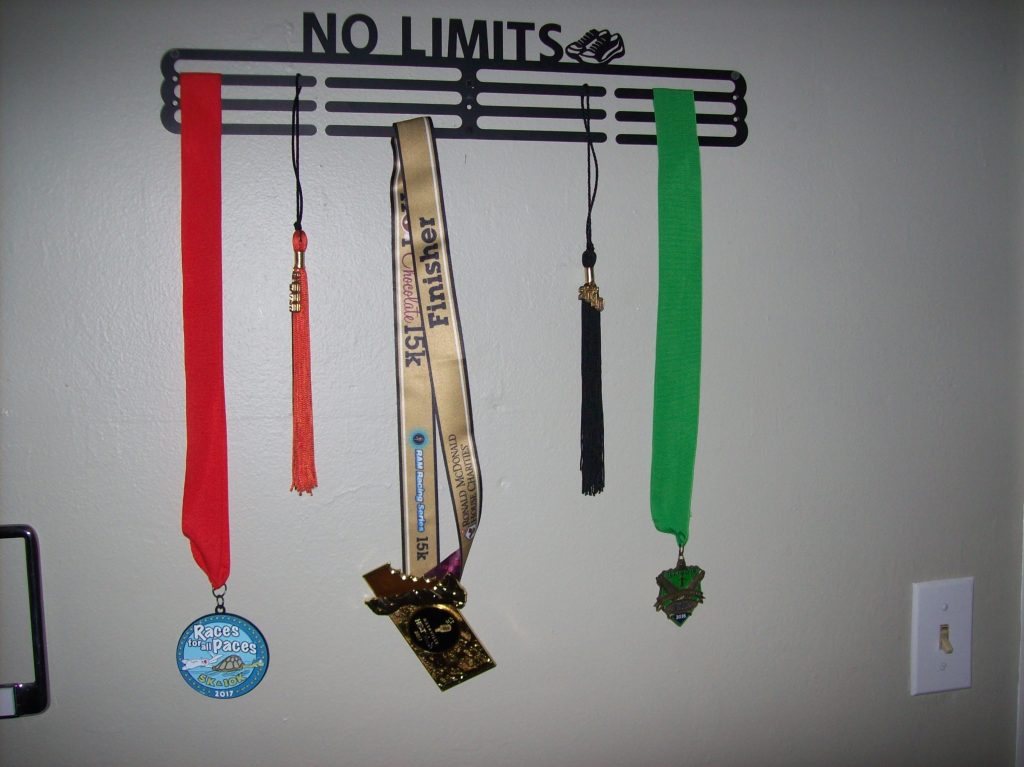 Hey, everyone!
What do you think of my new medal display? I got it for my birthday a couple weeks back. Now I just need to get some more medals to properly fill it up. Guess I better sign up for more races!
This week I have been thinking about eating habits and how they have changed for me since I've been working with Sarah Bush Lincoln's HMR program. Obviously, going on the diet was a huge change in what I ate and how much of it. But since being on the maintenance phase and reintroducing more non-HMR food back into my diet, it's been interesting how my tastes have changed over what they were not that long ago. Like, for instance, when I used to get offered a salad, I would often remark "salad isn't food, salad is what my food eats." But oh my how things have changed. Now I love salad and have it almost every day. And it's not like I'm just choking it down because I know it's good for me. I legitimately like it now, whereas I used to find it disgusting.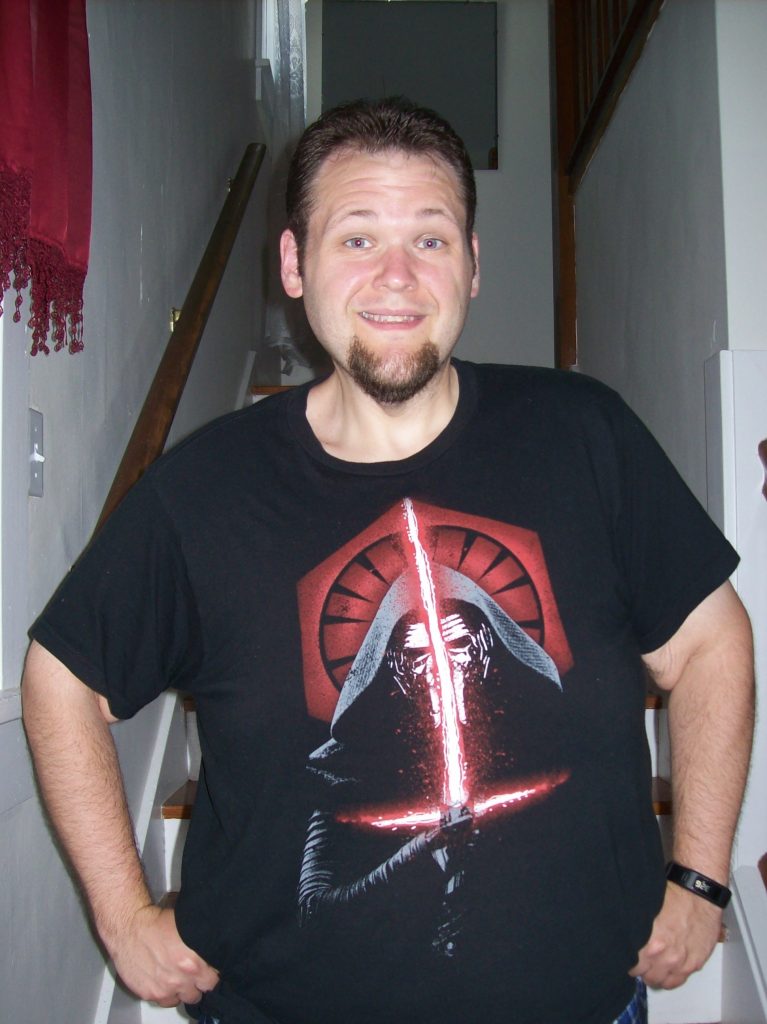 The reverse it true, too. Things I used to love I just no longer have a taste for. I used to drink soda, a lot. I almost exclusively drank soft drinks. Then, after going on HMR, I cut out all soft drinks for quite a while. When I recently tried a glass or soda, it was too sweet and left a unpleasant taste and feeling in my mouth.
We get overly reliant on certain foods that we say we couldn't live without, but it's largely out of habit that we keep going back to them day after day. Let them go for a little bit and after a while, you don't miss them nearly as much. And then after a bit of time, you try them again and can't remember what you saw in them in the first place. They aren't nearly as good as you remember them being.
So the hardest part of realigning your eating habits is early on. Once you get better foods going in and remove some of the bad ones, then let a little time pass, you develop new eating habits and the good foods become the ones you are reliant on and you stop thinking about the bad ones altogether.
Just a little food for thought (pun intended) for those who don't think they can start a diet because they can't handle not eating their favorite junk food: If you can handle it for a day, the next day becomes easier. And the next, and so on and so forth.
Until next time,
Tim Stolz