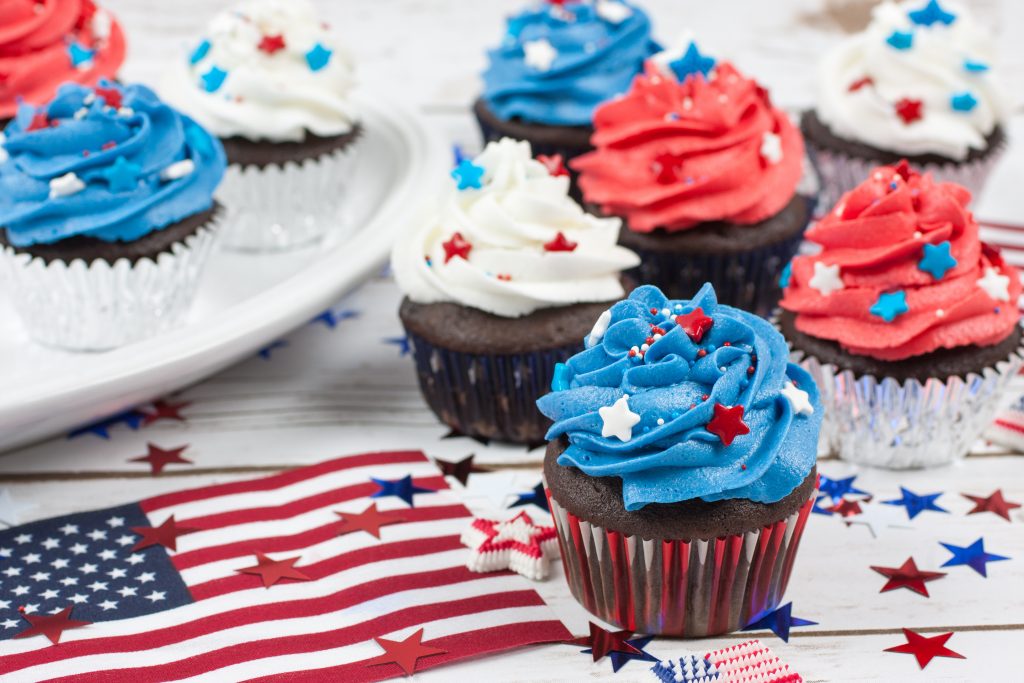 So, it's 4th of July weekend. So what's it going to be? Hamburgers and hot dogs? Brats? Potato salad? Tons of cupcakes with red, white, and blue frosting?
As with most holidays, Independence Day comes with a bunch of atypical foods associated with it. And most of the time, holiday-specific foods tend to be the kind of foods that aren't too good on a diet. So what is the person striving to lose weight suppose to do? Well, for me, whenever these kinds of holidays come around where there are cookouts and barbecues to attend, there are a variety of ways that I can lessen the impact of those bad foods and stick to a healthier eating plan.
It may not be feasible to take and prepare much diet food if you are going to a cookout. But what you can do is eat a healthy meal at home before going to a cookout so that you are nice and filled up on salad or HMR entrees and won't be tempted by whatever they've got cooking on the grill. Then, because you don't want to be unsociable by being the only one not eating anything at the party, you can munch on some of the healthier options when you're there.
Usually most cookouts will have some fruits and vegetables that you can graze on so as not to be the only one not eating something. And, if you are worried that there won't be any healthy options there for you, you can bring some of your own. Make a nice little veggie tray or an apple or some strawberries. Hey, if you think ahead about it, you could bring a tray of strawberries, blueberries and apple slices and you've made a red, white, and blue appetizer that will probably be a big hit at the party.
And one of the good things about this particular holiday is that there are usually plenty of opportunities to stay active. Unlike Christmas or New Years where, at least in these parts, it tends to be too cold to get out there and move around, 4th of July usually necessitates being outside. So don't pass up the chance to play a little ball, run around with the family dog, or even take part in one of the many Independence Day runs and races going on all around the area.
If you mix good eating strategies with remaining physically active, you may find you turned this eating holiday into one where you actually lost weight.
Good luck and happy Independence Day!
Tim Stolz