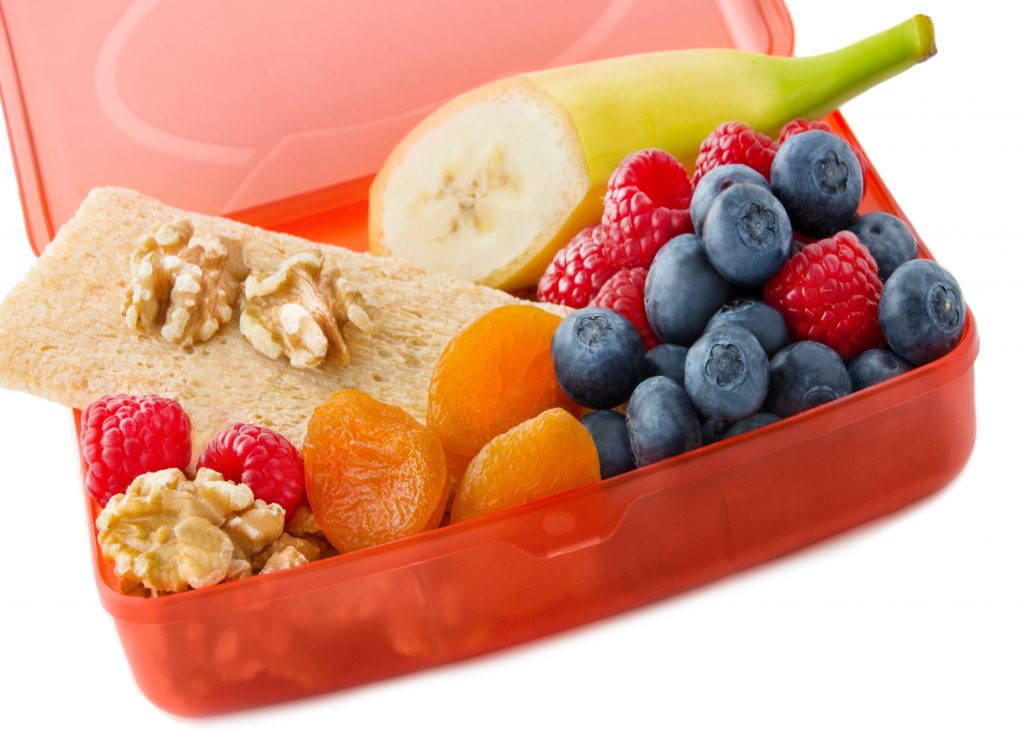 We don't usually think of the summer months as being a time where we have to watch what we eat or worry about gaining extra pounds like we do around the holidays. However, there are just as many events, if not more, that pop up during the summer that could lead to undesirable eating habits.
People are constantly on the go, and whether you're heading to a ball game, the campground or off on vacation, food is not usually the first thing on anyone's mind. We find ourselves hurrying to get to our event on time, and on the way remembering that we haven't had lunch yet or we forgot to make a dish to bring. Enter the fast food drive-thru, convenience store meals and snacks.
Yes, these places are quick and you can make healthful choices, but it tends to be a little bit harder when you're in a hurry and don't have time to thoroughly look over the menu for the best choices. That is why "planning" is our healthy summer eating tip.
If you have time, plan some quick and simple meals that are easy to prepare, portable and readily available. Then make a grocery list and buy those foods so they are in your pantry and ready to grab on your way out the door. We have included some healthy food options that are great for eating on the go or for a quick meal or snack at home.
• Fresh fruits and veggies
• Dried fruit or trail mix pouches
• Deli Sandwiches or meat/cheese/cracker packs
• Low-fat yogurt
• Low-fat cheese slices or string cheese
• Cereal, crackers or popcorn
• Peanut butter
• Tuna salad, chicken salad or hummus kits
• Low calorie drinks
If it's not going to be feasible for you to prepare or bring your own foods, take a look at the following ideas for healthy eating at events. You don't typically have much of a choice in your food options when meals are being provided for you. In cases like this, do your best to navigate through your choices remembering a few key points.
First, make sure to not go to an event starving. Skipping meals all day so you can indulge in one big spread encourages overeating and can mess with your metabolism. Have a small meal or snack before going (fruit or veggies, cereal with skim milk, string cheese and whole grain crackers, or half a sandwich) and be sure to drink some water to stay hydrated.
Next, browse the available foods to see what options you have. Choose one or two healthful appetizers – shrimp cocktail, bruschetta, meat and veggie skewers or sushi are good choices.
Next choose a salad or a broth-based soup to start out. Then pick at least two vegetables and an entrée that hasn't been fried or covered in creamy sauce or gravy and eat those first.
If you are still hungry have a small portion of a starchy, higher calorie food, such as loaded potatoes, rice or creamy casseroles. Skip the bread and rolls to save calories for a small piece of dessert. And as always, choose low- or no-calorie beverages to eliminate unnecessary calories.
When the event is over, get back to your usual routine of healthy eating and exercise. If you don't let these special events eating habits take over your summer, you will be able to enjoy yourself while still staying healthy.
– written by Denise Bloemer, MS, RDN