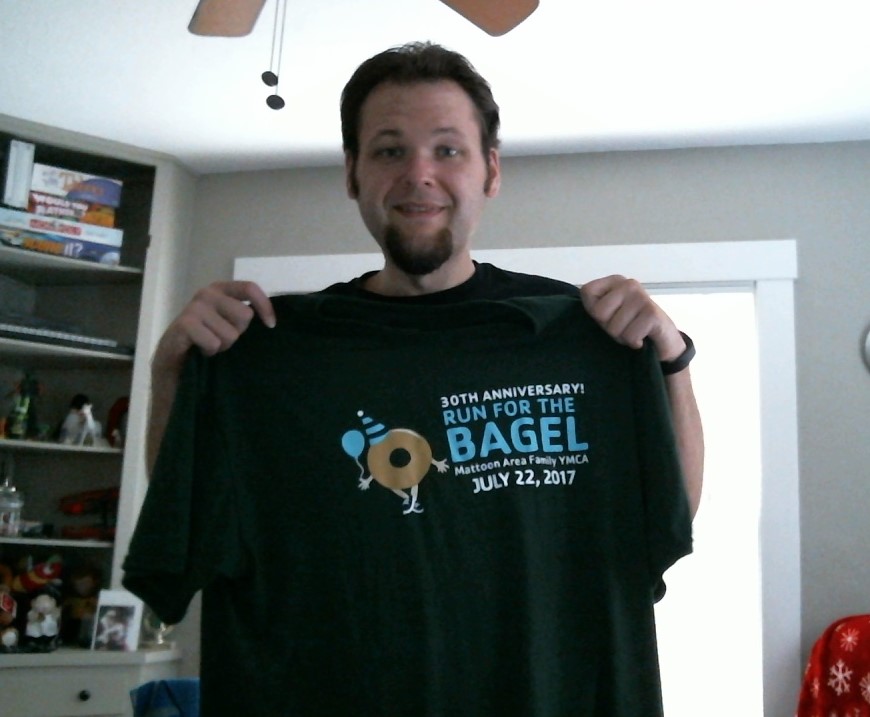 Well, another Bagelfest is in the books and it was certainly a SCORCHER! And that was especially tough for me given that I did the Run for the Bagel 10K run. This was my second year doing it and, yeah, the heat and humidity made it rough. As a matter of fact, the humidity was more of a problem than the heat since we started early enough to avoid the really high temperatures. But the point is that I completed it, even if I didn't beat my best time. And that was something that I never would have imagined possible before starting with HMR.
Running and exercise has definitely been my focus over the last few months since the weather has been generally nice (when it's not crazy hot, that is) to make for some good outside exercise, and also I tend to have a bit more free time over the summer months to be more fitness focused. One of the things I have been doing is incorporating more weight lifting into my exercise routines, as it's been mostly cardio before. I have to be aware of that when it comes to looking at the scale because muscle weighs more than fat. So if I'm adding muscle, I might be seeing some increases on the scale, but that isn't necessarily a bad thing, because my overall size is still going down. And I know that is the case because some clothes that were just a tad on the small side back at the beginning of the year are now fitting me perfectly.
Another great thing about summer is that there are some additional opportunities for healthy eating/purchasing. Many places have Farmer's Markets open through the summer months, which are a great place to get some fresh produce that isn't available year round. That's just a added reason to eat a bit healthier. Get filled up on that fresh sweet corn and avoid the potato chips! But with all the fairs and festivals through the summer, there are added temptations that can throw off a diet, too. Corn dogs and funnel cakes can really derail you. And I just heard that the Illinois State Fair is adding a competitive eating contest to their events this year. That's definitely something to avoid! Just be a spectator instead of a participant.
Keep that activity level up and keep avoiding that fair food and I'll talk to y'all next time!
Tim